Lighthouse Christian School seeks God's wisdom in finding dynamic, spiritually gifted individuals who have a love for the Lord Jesus, and a desire to serve Him as part of a unified Christian school faculty that revels in the opportunity to infuse God's Truth in all we teach and do. We are preparing students within a "Calling-Prep" context, whether they move forward to college, a career, or an innovative path. Therefore, we seek individuals excited to serve in a student-formulated, teacher-facilitated, Christ-centered environment.
Positions Currently Available:
Substitute Teachers
Head Football Coach / Program Director (2022-2023)
Director of Finances (2022-2023)
Assistant Athletic Director (2022-2023)
Dean of Students (2022-2023)
Assistant Principal (2022-2023)
All interested candidates, send resume and cover letter to joinourteam@lighthousecs.org.
---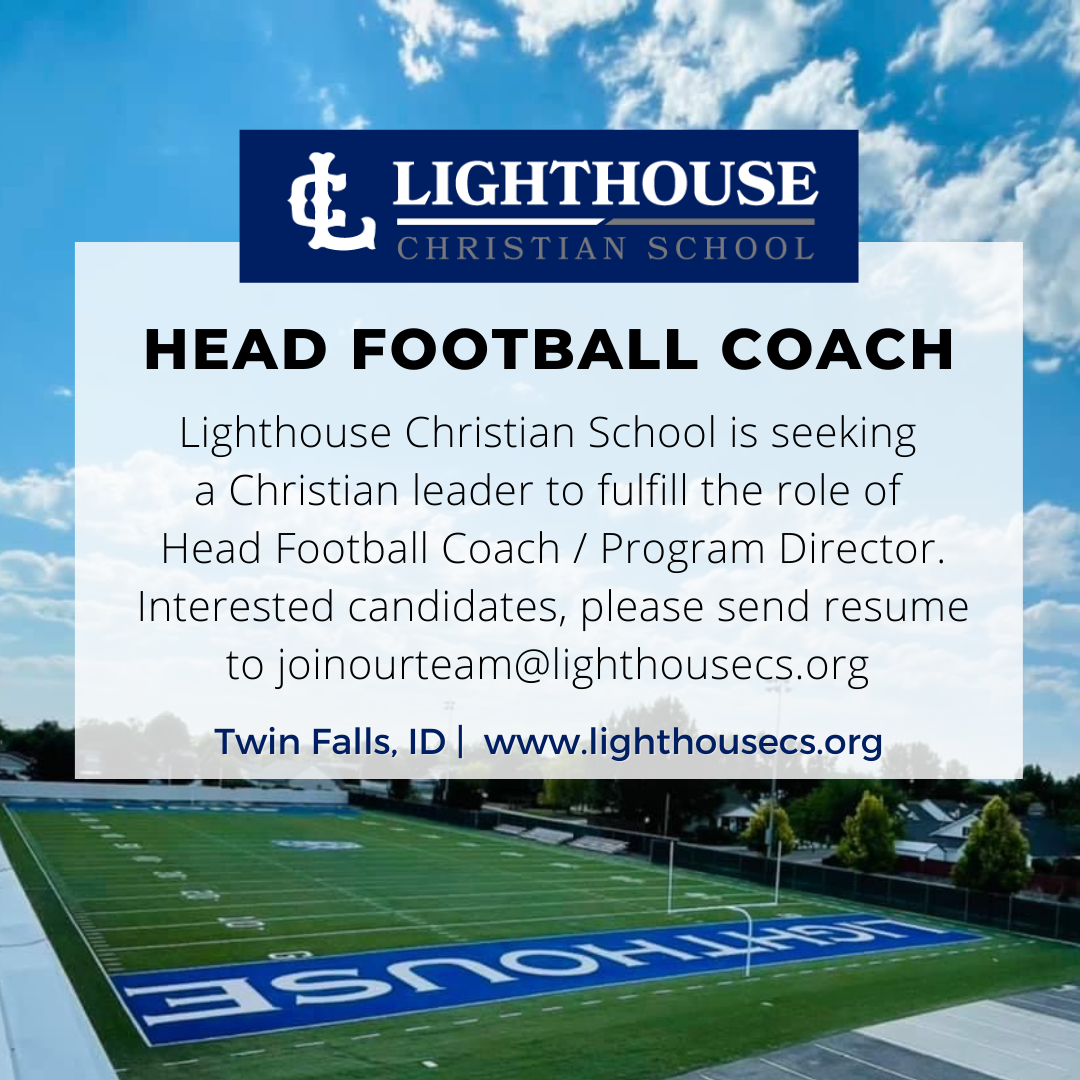 Lighthouse Christian School is seeking a Christian leader to fulfill the role of Football Head Coach and Program Director. The qualified candidate is to be responsible for leading all aspects of the program including program administration, teaching sport skills, strategies and team dynamics along with providing direction to student athletes for high level skill development. The Head Coach also promotes character development, appreciation for discipline, sportsmanship and teamwork. Through the sport experience an athlete is tested, challenged and given an opportunity to mature mentally, physically, emotionally and spiritually to develop a performance mindset that will carry them through life. A Lighthouse coach needs to be committed to developing great players AND be focused on preparing the athlete for a life of influence and impact from a biblical perspective. This role serves as a member of the staff and reports to the Director of Athletics. Various campus positions (to include teaching, Director of Finances, Assistant Athletic Director, Dean of Students, and Assistant Principal) are available depending on the candidate.
Lighthouse Christian School (LCS) is a non-denominational discipleship ministry of Lighthouse Church serving more than 400 students PK-12th grade. LCS is in an enrollment growth phase and is in the planning stage of campus projects to accommodate the academic needs of up to 850 students, a new gymnasium, and turf football field. After years of tremendous success, LCS looks to expand their reach within a growing city population. This dynamic leader will play a vital role in transitioning our program from 8-man to 11-man football as our enrollment grows.
Interested candidates please send resume to joinourteam@lighthousecs.org.
---